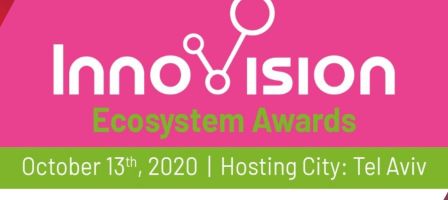 Description
The global InnoVision Ecosystem Awards are a celebration of innovative ecosystems around the world, annually showcasing achievements made and applied internationally. Every year, the event will take place in a new hosting city.

Our very first event will be held digitally on October 13th, 2020 within the DLD Live Tel Aviv, and broadcasted from the innovative city of Tel Aviv.


The InnoVision 2020 event will include pitches from 8 final nominees, all presenting the most outstanding achievement to come out of their regions this year. These 8 ecosystems will be determined by the specified competition criteria and selected by the InnoVision Committee, headed by world-renowned serial entrepreneur, Dr. Yossi Vardi.