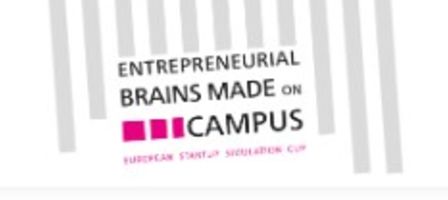 Description
Entrepreneurial Brains Made on Campus (EBMC) is a European, interdisciplinary, startup competition where students learn to think and act as entrepreneurs. EBMC participants develop their own business ideas based on a Innovation Challenge. The competition was established in 2009 by Stuttgart Media University and takes place for the tenth time in cooperation with several partner universities.

EBMC participants will…
… work together in national and international startup teams
… learn about creativity techniques and innovation methods
… develop their own business idea and prototype
… get an insight into what it is like being an entrepreneur
… present their ideas to experts and the public

In 2020, due to the current situation, the competition will take place online and without preliminary rounds. In November 2020, international teams will spend several weeks developing ideas from the field of social entrepreneurship and finally present them as video pitches.